NUCLEUS offers remote process automation.




NUCLEUS is adaptable and can easily be modified to suit your own requirements.

NUCLEUS is an Automated customs clearing system integrated with supply chain management
Is non Intrusive into your systems.

Interfaces Data seamlessly from your existing system through XML.

Conforms to all SARS Modernization requirements.

Easy File (code 13's )

Easy Scan (Documents)

Manifest Acquittal System (MAS)

Acquire EDI releases direct from SARS within minutes.

Includes EDI tracking to ensure transparency of you message

interchanges with SARS.

Includes, KPI 's, SADC certificates, Cargo Dues, Bookings with Shipping lines. etc., etc.

Increases accuracy.

Reduces processing time.

Improve your stock through put.

Competitively priced.

Improve on your bottom line.

CASPNET has developed a web-based interface for traders who are able to generate their export consignments from their in-house Systems. This data is send to CASPNET via XML. We translate this XML data for processing to SARS, thus catering for all statuary export requirements. That includes the automatically generated SAD document which users are able to view for quality control purposes and then submit the SAD to Customs from their desktop. A further advantage is that management has total control and observation as to the export entries which are processed through their system. The system is further accessible from anywhere in the world as long as one has Internet access. We generate SAD500, SAD507, Commercial-invoices Pre-inspection and Permit-invoices, & Certificate of Origin & contrary of destination documents. Plus any other document required.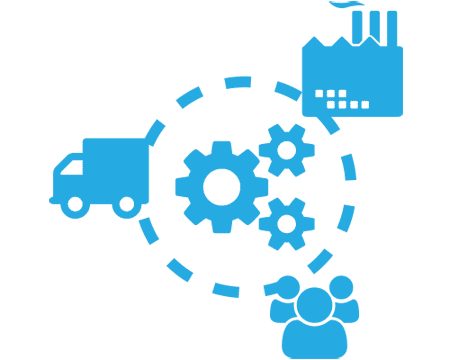 NUCLEUS INTEGRATED SUPPLY CHAIN MANAGEMENT



Supply Chain Management is cardinal to the successful and timeous expediting of your orders. The 21st Century has taken IT into a new dimension where information is available by the press of a button. Block Chain development is another dimension that will enhance your Supply Chain Management. Our integrated KPI's (Key Performance Indicator Management) is included in NUCLEUS is a forerunner thereof. CASPNET is a company that enables through technology, conceptual vision into reality. IT systems are there to streamline, improve and to enhance your business. EDI (Electronic Data Interchange) is a reality and more and more companies are interacting and daily interchanging their data with each other. CASPNET has developed a communication process that enables business to business, any to any interaction, you are not reliant on your IT department. We open the process to give you an eagle's eye view of your data moving through your supply chain. That's Correct once we have switched you on, You are truly in Control!